Upcoming Events
54th Mass. Company 'A' Meetings & Events Calendar                                                                                                      
For more information or to RSVP –
Contact us @
617.333.9970
or
54thmass@comcast.net
www.mass54thcompany-a.com
54th Mass Volunteer Infantry Regiment, Co A & Colored Ladies Christian Relief Society
Coming Events.  During the 2016 Season, the 54th Mass Co A reenactors will present our program or participate in the following events
Events Calendar (2017)
The following events are scheduled for our participation as a Company for the coming year.  Events are subject to change, so please check with the office to confirm events, time, duty uniform, etc.  Remember, in addition, we have our regular monthly members/board meeting, although they are  not listed here.
Members meetings are still the second Tuesday of the month: 6:30pm refreshments; 7:00pm business.
January 21: New England Brigade Meeting: Dudley, MA
January 29: School of the Soldier HQ: Boston, MA
February 8-9: Bayshore High School: Bayshore, NY
February 11: Lincoln Day Parade: Hingham, MA
February 16: Friends of Gourdin Park: Wheelock College: Boston, MA
February 18: Carter Post AA Veterans Luncheon: Mattapan, MA
February 18: Reenactors Faire*: Sturbridge, MA
March ?: Black History Day* Cambridge Elks, Cambridge MA
March 4: School of the Soldier HQ: Boston, Ma
March 26: Swap Meet*: Rockland, MA
April 8: School of the Soldier HQ: Boston, MA
April 17: Patriots Day: Roxbury, MA
May 4: Color Guard: Friends of Gourdin Park Wheelock, Boston, MA
May 13: SOS Camp Meigs Commemoration: Readville, MA
May 20: Gourdine Park Dedication: Dudley Sq, Roxbury, MA
May 21: Somerville Memorial Day Parade: Somerville, MA
May 29: Cambridge Memorial Day Parade: Cambridge, MA 8:30am
May 29: Berlin, MA Parade: Berlin, MA 12:45pm

June 1: Lynn Schools Presentation: Lynn, MA
June 3: 60 + Veterans Luncheon (TBA) W. Roxbury, MA

June 5: History on the Common: 8:30 - Noon: Boston, MA
June 9: Island Pond Picnic (Independent option) Abington, MA
June 13: Fields Corner Library 6pm

June 17: Pittsfield Dinner: Pittsfield, MA
June 17: Roxbury Homecoming (if available): Franklin Pk *Boston, MA
June 19: Juneteenth AA Artists Museum: Roxbury, MA
July 3: Randolph Parade: Randolph,  MA
July 4: Hingham Parade: Hingham, MA
July 15: Salem Willows: Negro Election Day: Salem, MA
July 18: Ft. Wagner Commemoration / Common: Boston, MA
July 23: Georges Island, Civil War Program: Boston Harbor

August: TBA
September 10: Westborough Centennial (300th) Parade: Westborough, MA
October 7-8: 250th Parade Lenox, MA: Lenox, MA
October 11: Veterans Day Ceremony & Parade: Boston, MA
October 28: Ghosts of Somerville Milk Row Cemetery: Somerville, MA
November 17-18: AHT Parade and Encampment: Plymouth, MA
December 12: Holiday Commemoration HQ: Boston, MA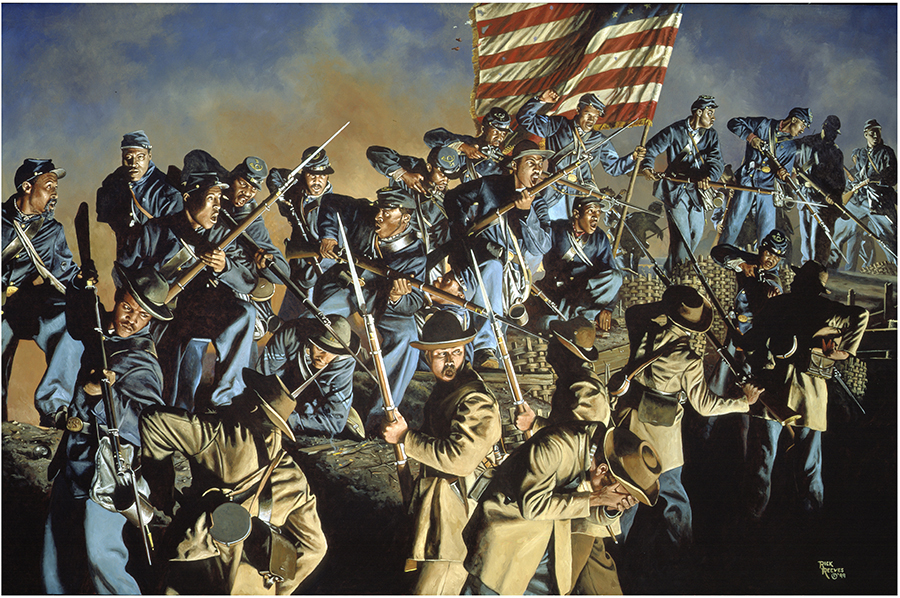 Other organizations may request 54th event appearances, but we can only accommodate them if we have available members. The short descriptive information gives you an idea of the program; please contact the office for a full description. These events are Class A uniform appearances.  Please let me know your interest and intent to participate.  Support your organization by setting a goal for yourself of participating in four or more events during the season.  Unless otherwise stated, our events can support as many members as are available to participate.  Some events will have a maximum requirement.
FOR FURTHER CONSIDERATION AND INCLUSION:
Our Company is working to schedule event presentations of our Program at the area Veterans Hospitals: JP, Bedford, Brockton, & W. Roxbury.  This seems most feasible for the second half of the year when we have fewer events. We have the opportunity for a tour of the Springfield Armaments Museum, Springfield, Ma and a CW tour of Mt Auburn Cemetery, Cambridge, MA.  Please let me know if you have interest in a tour of either of these and I'll work to schedule a convenient time. It is an appropriate tribute to sponsor a 2017 Return of the Colors Ceremonial Sesquicentennial Event.  We need to start now for a program sometime in August/Sept 2017
© 2017 This 54th Massachusetts Company A website is designed, produced and maintained by Michael Coblyn.